Click to Download PDF Brochure
Woodbridge Landing is one of the most historic duck clubs in the Butte Sink with an amazing history. The property currently has 12 blinds on the property with the most notable being "Big Woody". Big Woody is an amazing multi-level blind that has had 1,000+ bird years out of it all by itself!
The compound area of the club was designed with every thought in mind to make Woodbridge an excellent duck club as well as an amazing year-around retreat. The several acre bass pond that surrounds the compound is stocked with bass and other fish with a helipad sitting on an island inside of it.
The property has +/- 33 acres not under conservation easement. This land can be developed into production rice or almond/walnut trees for income or put into a waterfowl habitat food (corn) plot. Possibilities are endless.
Woodbridge Landing is the first notable duck club in the Butte Sink to come up for sale as a 100% ownership opportunity in many years. The club is offered at $4.2 million dollars.
Price: $4,200,000
Terms: Cash at the close of escrow
Size: ± 193 Total Acres | ±160 Acres under Waterfowl Conservation Easement | ±33 Acres not under easement & available for future development of rice or almond/walnut trees.
Main Clubhouse: 3,600 SF.
• 5 Bedrooms, 2 Bathrooms
• Wader/Boot Room
• Several "Lounge/Family Room" areas with multiple fireplaces
• Large Kitchen and Dining Area
• Comfortable outdoor Lounge Area with an amazing porch overlooking the pond
2 "Owner Apartments":
1st Floor Apartment: 800 SF. 2 Bed | 1 Bath
2nd Floor Apartment: 1,100 SF. 2 Bed | 1 Bath
Caretaker Residence:
800 SF. 2 Bed | 1 Bath
• Cold Storage Room/Bird Cleaning Room
Location: 00 West Buttes Rd. Sutter County, CA
Location & Access: Access from West Butte Rd.
APN: 008-190-037, 008-190-038
Soils: Class I, Class II & Class IV – Contact agent for further info
Water: Water is pumped via 15HP lift pump on Butte Slough. There are also 3 wells on the property
Improvements: Large Shop Metal Building with covered dog kennels – Approx. 2,200 Sq. Ft
Aerial View of the Property: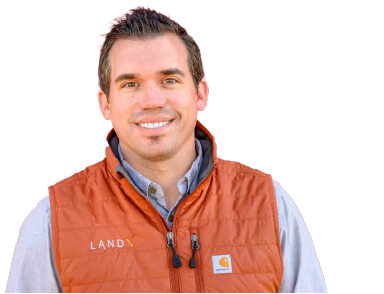 The above information was obtained from sources deemed reliable. Land X Real Estate, Inc. does not assume responsibility for its accuracy or completeness. A prospective buyer should verify all data to their own satisfaction and seek the advice of legal counsel on issues such as water rights, leases, tax consequences, zoning, etc. Buyer is to rely solely on his/her independent due diligence as to the feasibility of the property for their own purposes. Maps included in this brochure are for general information only, and while believed to be substantially accurate, are not of survey or expert quality. Property is subject to prior sale, price change, correction, or withdrawal from the market without notice.