M2 Industrial Land - Colusa Industrial Properties
Click to Download PDF Brochure
Price: $150,000 per gross acre
Lot 1: m/l 5.94 acres – Sold
Lot 7: m/l 2.63 acres – $394,500
Lot 8: m/l 2.74 acres – $411,000
Lot 9: m/l 4.49 acres – $673,500
Lot 10: m/l 5.07 acres – $760,500
Lot 11: m/l 2.20 acres – $330,000
Lot 12: m/l 2.30 acres – $345,000
Lot 13: m/l 2.23 acres – #334,500
Terms: Properties can be purchased all or separate.
Total Land Size: 27.6 +/- Total Acres
Location: 2949 Niagara Ave Colusa, CA 95932
Location & Access: Off Highway 20 near the Colusa County Airport
Easy Access to I5 and Highway 99
Quick Commute to Surrounding Cities
Zoning: M2 Industrial – Undeveloped Ground
Amenities: Access, Drainage, Electric, Natural Gas, Telephone, Utilities
Present Use: Commercial/Industrial
Utilities:
IPW – CIP has state licensed Industrial Processed Waste Water permit on the park
Water/Fire Water
Stormwater
PG&E Electric & Gas
Internet provided by Frontier, Succeed Net, or Starlink
About: Colusa Industrial Properties provides commercial development throughout our Industrial Park located in Colusa, California. With our highly trained staff and experienced group of professionals, we are able to provide you with the right combination of commercial and industrial development needs.CIP believes that its tenants are its partners. CIP management strives to make a significant contribution to each tenants daily success. In doing so, it also insures the success of the CIP development.
Colusa Industrial Properties is located in the heart of the Sacramento Valley in Colusa, California next to Highway 20 and 7 miles east of Interstate 5. The Industrial Park is situated next to the Colusa County Airport. Hunting and recreation opportunities and the Colusa Golf & Country Club are located directly to the north of the park.
Aerial View of the Property: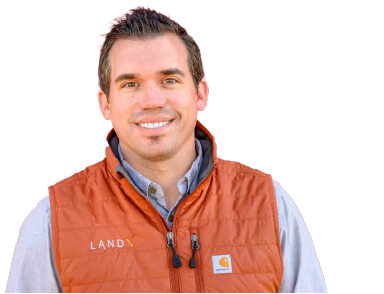 The above information was obtained from sources deemed reliable. Land X Real Estate, Inc. does not assume responsibility for its accuracy or completeness. A prospective buyer should verify all data to their own satisfaction and seek the advice of legal counsel on issues such as water rights, leases, tax consequences, zoning, etc. Buyer is to rely solely on his/her independent due diligence as to the feasibility of the property for their own purposes. Maps included in this brochure are for general information only, and while believed to be substantially accurate, are not of survey or expert quality. Property is subject to prior sale, price change, correction, or withdrawal from the market without notice.