Click to Download PDF Brochure
The Lancaster Ranch is a beautiful property located in the heart of the famed District 10 waterfowl migration area. This ranch has everything that one would want for a private family retreat, a multi-owner duck club, or an income generating property. The structures on the property are nothing short of amazing. The 3-bedroom, 2 bath, 1,600 +/- sq. ft. home has a new roof, floors and paint completed. Connected to the home by full concrete driveways are a 24×36 3 car garage and a 32×45 shop (metal building). There is also an 18×25 covered car port and 8×40 connex box with full ventilation and power.
Aerial View of the Property: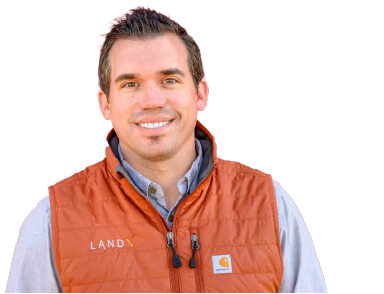 The above information was obtained from sources deemed reliable. Land X Real Estate, Inc. does not assume responsibility for its accuracy or completeness. A prospective buyer should verify all data to their own satisfaction and seek the advice of legal counsel on issues such as water rights, leases, tax consequences, zoning, etc. Buyer is to rely solely on his/her independent due diligence as to the feasibility of the property for their own purposes. Maps included in this brochure are for general information only, and while believed to be substantially accurate, are not of survey or expert quality. Property is subject to prior sale, price change, correction, or withdrawal from the market without notice.