Click to Download PDF Brochure
Location:
From Highway 70 north of Marysville, CA take Ramirez Road and go for 3.6 miles. Go straight onto Tanabe Road for 3.6 miles. The duck club is on the south side of the road. There are two locked gates prior to arriving at the club. Shown by appointment only!
APN#: Yuba County APN#: 005-060-034
Duck Club: There are 5 blinds placed throughout the property. The club has historically been hunted 2 blinds at a time. In addition to waterfowl hunting, there are deer, turkey, and an abundance of dove on the property.
Club House: 4 bedroom 4-bathroom club house. Each bedroom has its own bathroom and is isolated from the common area. The club house has recently been updated and is in great condition. All of the furniture, minus a few personal items go with the sale!
Water: The club is in Cordua Water District. Along with being in one of the most inexpensive & reliable water districts in the state, Cordua also participates in water sales. In drought years, this property has the potential to net over $70,000 annually.
Condition: The property is in excellent condition. There are all-weather roads throughout the club. The units the current members hunt are a combination of ponds, smartweed, and water grass.
Easement: There is a permeant easement on the duck club that allows for waterfowl & upland hunting but prohibits the cultivation of commercial agricultural crops.
Taxes: The property taxes will be approximately 1% of the sales price.
Price:
$2,300,000 or $10,650 per acre
Terms:
Cash at the close of escrow
Comments: The High Prairie Duck Club is turn-key. The club house has recently been remodeled. All of the furniture goes with the sale. The club has been irrigated all summer and has an unbelievable amount of feed. It is one of the very few duck clubs that generate enough income to pay for the operating expenses. It has been a great shooter in the past and has the potential to continue into the future.
Aerial View of the Property: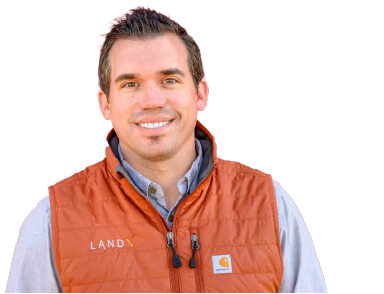 The above information was obtained from sources deemed reliable. Land X Real Estate, Inc. does not assume responsibility for its accuracy or completeness. A prospective buyer should verify all data to their own satisfaction and seek the advice of legal counsel on issues such as water rights, leases, tax consequences, zoning, etc. Buyer is to rely solely on his/her independent due diligence as to the feasibility of the property for their own purposes. Maps included in this brochure are for general information only, and while believed to be substantially accurate, are not of survey or expert quality. Property is subject to prior sale, price change, correction, or withdrawal from the market without notice.