Price: $2,300,000
Size: 206 +/- Total Acres
Comments: Don't miss out on this rare opportunity! This beautiful 3 parcel 206 acre property nestled a short drive between Ferndale and Rio Dell lies just outside the fog belt providing amazing sun exposure, warm weather and an abundance of wildlife. The ranch is perched above the Eel River with pastoral, mountain, valley and river views. Property has approximately 100 acres of open rolling pasture land and another 100 acres of Redwood forest with an Open Timber Management Plan providing a great long term investment forecasted out to year 2075. A multitude of microclimates exist throughout the three parcels containing Coastal Redwoods, Grand and Doug Fir, and a variety of hardwoods as well as an abundance of wildflowers and ferns situated along Slater Creek. Portions of the property run along the river making this property truly one of a kind. An extensive road system allows access to the entire ranch as well as its very own gravel pit for road maintenance. Multiple building sites with perc test already completed. Huge Historic 6,000 SqFt Redwood Barn with new fencing, pastures are fully fenced and cross fenced as well as a new corral and holding pen for livestock. New 200 amp electrical service and utility pole provide power to the property. Water is from a well with flow test measuring 20 gpm which was recently serviced and professionally upgraded. A 3000 gallon back up water tank currently gravity feeds the barn, ranch house and livestock water troughs. Build your dream home and watch the fog roll in and out of the Eel River Valley while elk and cattle graze the open pastures.
This is a Humboldt County Dream Property. Make your appointment today!
Aerial View of the Property: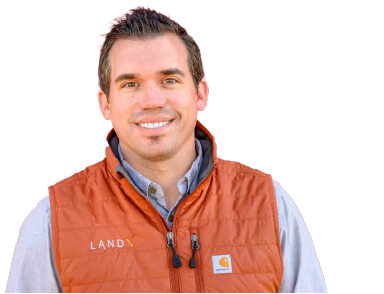 The above information was obtained from sources deemed reliable. Land X Real Estate, Inc. does not assume responsibility for its accuracy or completeness. A prospective buyer should verify all data to their own satisfaction and seek the advice of legal counsel on issues such as water rights, leases, tax consequences, zoning, etc. Buyer is to rely solely on his/her independent due diligence as to the feasibility of the property for their own purposes. Maps included in this brochure are for general information only, and while believed to be substantially accurate, are not of survey or expert quality. Property is subject to prior sale, price change, correction, or withdrawal from the market without notice.